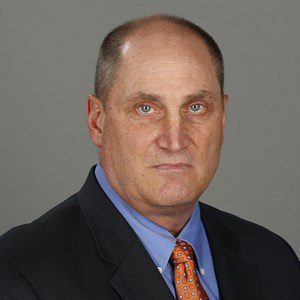 Greg Nord
RB/TE Skill Development Coach
Greg Nord's coaching career spanned 39 years after a successful playing career. His time as a player at Kentucky from 1974 to 1978 saw him play center, tight end, and long snapper; earning three varsity letters, and contributing to a Conference Championship in 1976.
He quickly moved into coaching at Kentucky, where he transitioned from graduate assistant to Offensive Assistant. He also spent time coaching Running Backs, Tight Ends, and Special Teams at East Carolina, Georgia Tech, Louisville, Illinois, Western Kentucky, and Florida.
Nord led units during his career that featured players who earned 1st Team All-Conference recognition, All-American status, Top 10 School record lists, and acclaim as some of the top players at their position in the nation. As the leader of the Running Backroom at Louisville in 2004, his unit broke the school record for rushing yards in a season with 3,005, his top back tied the school record for rushing Touchdowns by a single player with 20, and broke the school record for team rushing touchdowns with 47 on the year. He developed numerous Professional Football players, including 12 Draft Picks headlined by a 1st Rounder in 1985 and a 2nd Rounder in 2005. His contributions led to a number of winning seasons and 15 Bowl games over the course of his career.