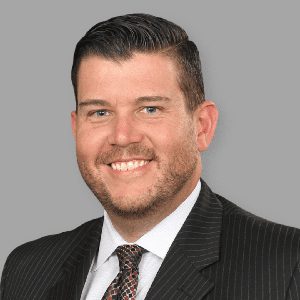 Derek Gwinn
NCAA Compliance Lead
Derek Gwinn currently oversees all aspects of the Compliance Office for the Virginia Tech athletics department and serves as the Sports Administrator for Men's Golf. His journey within college athletics and compliance began when he earned his bachelor's and master's degrees from Marshall in 2003 and 2005, where he served as a graduate assistant in compliance from 2003 to 2005.
After receiving his Master's, Gwinn served as Compliance Coordinator in Ohio from 2005 to 2007. He returned to Marshall in 2007 and oversaw the compliance operation as the Associate AD for Compliance for seven years before joining Virginia Tech in 2013. He is currently responsible for the development and implementation of policies, procedures, and systems that ensure Virginia Tech's 22 teams achieve success within National governing, Conference, and University regulations.
He is the liaison between the National governing body and conference offices regarding all legislative matters and coordinates the institution's rules education and monitoring efforts for all athletics department coaches, staff, and student-athletes. Additionally, Gwinn serves on the Athletics Department Diversity and Inclusion Council and, in 2017, was appointed as a senior representative for Virginia Tech's initiative for inclusion that assists in advancing diversity, climate, and culture-related issues across campus. Gwinn has been a member of the National Association of Athletics Compliance (NAAC) for 13 years. Gwinn has established himself as a leader in the industry of college athletics and is amongst an elite group of current administrators who will soon be leading a department as a future Athletic Director.